This course will open your eyes to the magic that you are as a Highly Sensitive / Intuitive Being.
For those that already know you're sensitive – you'll find this course a true breath of fresh air: finally, someone gets what it means to be a Highly Sensitive Person (HSP).
And then, there is the vast majority that know they just cannot stand being in crowds; they feel drained and exhausted by people and the world around them; they often turn to food or other forms of comfort...
Technology
Spending
Netflix
Drugs, sex and rock and roll
...because it's all just too much out there for you. Sound familiar?
During this introductory course you will:
discover the many traits of a HSP
uncover limiting ideas and beliefs that have prevented you from fully accessing your intuition as a super power
learn the downside of not having tools to navigate the energy of the world
learn the upside of intuition as a super power
integrate lost parts of yourself that have been rejected for being magical and highly sensitive.
This begins the exciting journey of coming into wholeness so that you can use your intuition to freely navigate the world feeling safe and powerful!
Who is this course for?
People that are curious about developing and expanding their intuition
Highly sensitive / empathic people looking for tools to more easily be in their body, their relationships and the world
People who aren't stepping fully into their life and don't know what's holding them back
People that have let others or their own self-judgement shut down your magical and intuitive self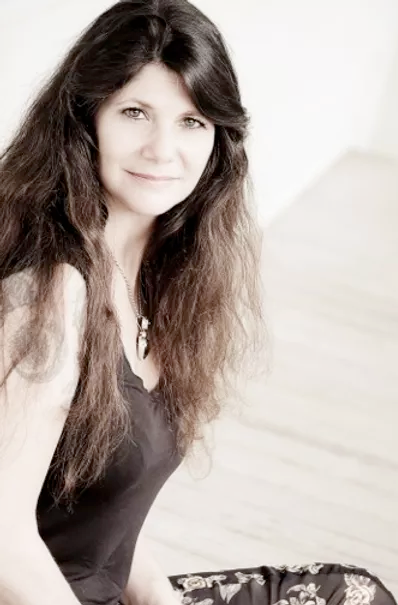 Melinda V. Jacobs, CCHt.
Intuitive Coach and Clinical Hypnotherapist
Melinda Jacobs dedicates her life to empowering people to evolve and move forward into a more authentic expression of their deeper truths. With extensive training in hypnotherapy, bodywork, consciousness theory, and metaphysics, Melinda has helped people with her healing arts since 1988. Her practice specializes in teaching people how to develop their natural awareness of the energetic and metaphysical world and how it interplays with one's physical body, thoughts, emotions, and behavior. Melinda also supports her clients in healing their inner relationship through clearing trauma on all levels – mental, emotional, physical, and spiritual.
As an empath and intuitive, Melinda has a lifelong insatiable desire to understand the invisible world of energy. She holds certifications in Clinical Hypnotherapy, Massage, Craniosacral Therapy, Cellular Release Therapy, Regression Therapy and has done specialty training in addiction counseling and metaphysics. She is also a Yoga Instructor and has been a Reiki Master for over 25 years. She is a member of the Colorado Association of Psychotherapists and Associated Bodywork and Massage Professionals.
A combination of a heightened awareness and unique training gives Melinda a rare perspective on peoples' internal and external relationships. Together, Melinda will assist you in moving past difficult experiences and limiting thoughts, fears, and beliefs to achieve a more self-realized and fulfilling life.